What is PLA?
PLA or Polylactic Acid is a range of unique bio-plastics. It is both bio-based and biodegradable. Polylactic Acid, commonly known as PLA, is one of the most popular materials used in desktop 3D printing. It is the default filament of choice for most extrusion-based 3D printers. It can be printed at a low temperature and does not require a heated bed. You can download here our PLA Filament Datasheet.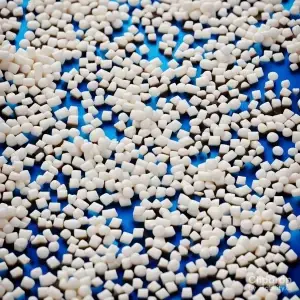 PLA is a great first material to use as you learn about 3D printing. It is easy to print, very inexpensive and creates parts that can be used for various applications. PLA is also one of the most environmentally friendly filaments on the market today.
It is developed from crops such as corn and sugarcane. PLA is renewable and, most importantly, biodegradable. As a bonus, this also gives the plastic a sweet aroma during printing.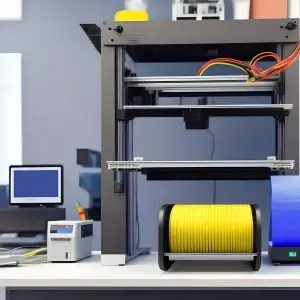 Reduced Carbon Footprint
PLA bio-plastic enables products to be produced with high bio-based content and a reduced carbon footprint. With our PLA+, we offer a 75% reduction in carbon footprint compared to most traditional fossil-based plastics. PLA is produced from renewable feedstocks like sugarcane, corn, sugar beet, and cassava.
High Heat Resistance
In the past, most PLA had a major drawback; this issue produced a lower resistance to increased temperatures. However, our PLA+ has developed a high heat resistant solution for PLA-based bioplastics. Usually, PLA's melting temperature is at around 160°C to 180°C. Our high heat resistant PLA+ can melt up to 230°C.
Prototyping and Final Production
The main advantage of our 3D filament is to produce efficient prototypes. You will spend less and create a high-quality end project. Compared to regular PLA, our PLA+ is an excellent material to produce mechanical pieces. It has high resistance to friction, temperature, and good mechanical properties. Always make sure to calibrate the flow of your printer for efficient printing.
Another advantage of our 3D filament is that we have an excellent layer adhesion. It prints up to 75° angled layers that can help save time and material. PLA is a perfect filament for beginners. PLA+ can be printed on all surfaces (glass, acrylic, plastic, metal, etc.). It has an amazing layer smooth finish and is perfect for characters, busts, and toys.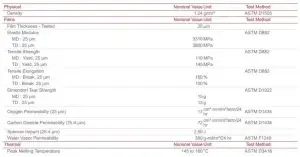 PLA Filament Datasheet
Product Name: IIID MAX PLA 3D Printing Filament
Identification of the Substance/Preparation & Company
Trade name: IIID MAX PLA 3D Printing Filament.
Use of the product: Biodegradable resin for 3D printing.
Description: PLA filament is a thermoplastic polymer made strictly from renewable resources. Poly Lactic Acid (PLA), is generated from a biodegradable material like cornstarch, potato starch, sugarcane, and tapioca roots. It has a smooth and shiny appearance. PLA filament is a popular 3D printer filament known for its ease of use. Also, it is popular for its natural ability to break down and superior print detail capabilities. 
Manufacturer: IIID MAX 11701 NW 102nd Rd, Suite 10 Medley, FL 33178.
Hazards Identification 
Classification: according to Directive 67/548/EEC, PLA is not dangerous. 
Special advice on hazards: Burns might occur in case of contact with the hot polymer. Hazardous vapors in case of burning.
Composition/information on Ingredients
Chemical characteristics: PLA is a biodegradable polymer blend based on polylactic acid.
CAS Number: PLA: 9051-89-2. 
Additional information: PLA contains no harmful ingredients.
First-Aid Measures
On skin contact: In case of contact with the hot polymer, apply cold water immediately. Ensure that you have medical aid substances to remove adhering material and to take care of burns. 
After inhalation: Remove yourself out of the inhalation zone, and find fresh air. In case of discomfort, make sure to contact a doctor. 
On ingestion: Make sure to rinse your mouth with water. No effects are known. Contact a doctor in case of discomfort. 
On eyes contact: Rinse open eyes thoroughly with water.
Fire-Fighting Measures
Suitable fire extinguishing: Carbon dioxide, water, and dry chemical extinguisher. 
Special exposure hazards: During incomplete combustion release of carbon monoxide, carbon dioxide, and hydrocarbons. 
Special protective equipment: Self-contained breathing apparatus, masks, and gloves 
Remark: The accumulations of dust can be inflammable.
Environmental Information 
Biological degradation: PLA is biodegradable.
Ecological effects: No negative ecological effects are known at the present state of knowledge.
Storage Filament Datasheet
Storage: Store your 3D filament in a cool place and keep packaging closed when not in use. Avoid sources of ignition and humidity spots.
Exposure Controls & Personal Protection
Technical safety measures: With suitable ventilation, the threshold limits assumably will not be reached. Make sure to use grounding cables to avoid static. 
Work hygiene: Avoid eating or drinking while working closely with your printers. Avoid contact with hot material with your skin. Don't inhale dust and vapors.
Physical and Chemical Properties
Filament Diameter: 1.75mm 

Print Speed: 20~100ºC 

Print Temp:190~230℃

Heated Bed Temp:0℃~70℃ 

Tolerance: ± 0.03mm 

Density:1.24g / cm3 

Bed Material: Acrylic Glass 

Recommended Storage Temperature : -20 to 50 °C / -4 to 122 °F

Length: 330m / 360 yards 

Empty Spool: 0.2 kg 

Full Spool: 1.2 kg
More Information
Download PLA Filament Datasheet, which describes our product in terms of technical and safety requirements. Data shown in this sheet is not applicable as a warranty of product properties.
Copyright © 2022 by IIID MAX